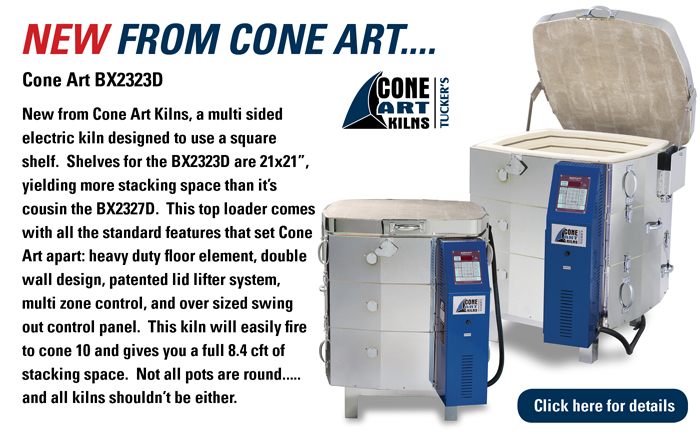 All stainless steel jacket and fittings.
Floor elements in insulated models.
Sectional design for easy installation.
Bartlett controller for precise,even firings time after time.
Double wall construction consists of 2.5" insulating firebrick plus 1" of block insulation. This wall profile saves 32% on your power bill, over brick only kilns.
Heavy duty heating elements for longer element life.
We build the finest electric kilns for pottery and glass on the market today and we have been doing that for almost 35 years. In 1982 Frank Tucker, of Tucker's Pottery Supplies Inc., started Cone Art Kilns. The mission of Cone Art Kilns was to build high quality, electric kilns that were designed to fire efficiently even up to high temperatures. That mission continues today.
Our excellent line of ceramic and glass kilns are approved by the Canadian Standards Association for sale in Canada and the U.S. They are also CE approved for sale in Europe.
Tucker's Cone Art Kilns have always been known as a very high quality line of kilns and we are committed to not only upholding that reputation but to improving on it.